The East Kootenay Sexualized Assault Response Team (EK-SART) officially began in 2017 with a grant from the provincial government.  The Community Coordination for Safety in Relationships (CCSR) had identified Sexualized Assault as something we could work together to prevent and respond to. CCSR and EK-SART worked with community partners to come to agreement on how our community protocols will respond to Sexualized assault.  A group of over 20 partners reviewed the draft protocols and they were signed October 31, 2017 by key partners.   Our community education and volunteer base is Cranbrook/Kimberley and we will provide hospital support to individuals coming to our Regional Hospital from outlying areas as well.
The EK-SART is a team of emergency and crisis services that have collaboratively planned out how they will respond to disclosures of sexualized assault.  The EK-SART includes an RCMP, a Sexual Assault Nurse Examiner, a Community Based Victim Service Worker, a First Nations Advocate, and a team of trained volunteers.
If you access the EK-SART, you can expect:
to be treated in a compassionate and non-judgmental manner
to be presented with all available reporting options
to never be pressured to report or disclose the sexualized assault
to be given all the necessary information to make an informed decision about how you would like to proceed in your healing journey
If you have experienced a sexualized assault and would like to explore options, be supported over the phone, supported in person or be accompanied to the hospital or RCMP, we are here to help.
Call 1-800-200-3003 any time to be connected with our coordinator or a trained volunteer.
Click here for the 2019-2020 Annual Outcome Report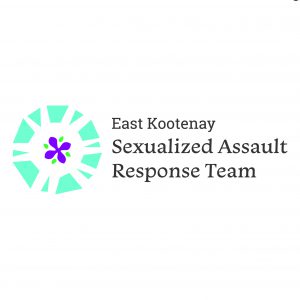 WE KNOW IT'S NOT YOUR FAULT