You are currently on the:
CMHA National
Visit our provincial websites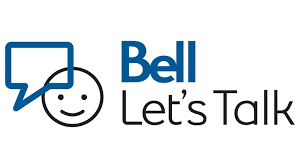 2022 Bell Let's Talk Day with Chris and Natalie
Feb 6, 2022
This year for Bell Let's Talk, Chris Kuchar from Bounce Radio in Trail and Natalie Hake from CMHA Kootenays discuss:
Have a listen to each topic by clicking on the links above. The Interior Crisis Line Network is available 24-7-365 that offers support.
If you or someone you know, needs someone to talk to reach out by calling 1-888-353-2273
Let's continue to talk about Mental Health each and every day!!