You are currently on the:
CMHA National
Visit our provincial websites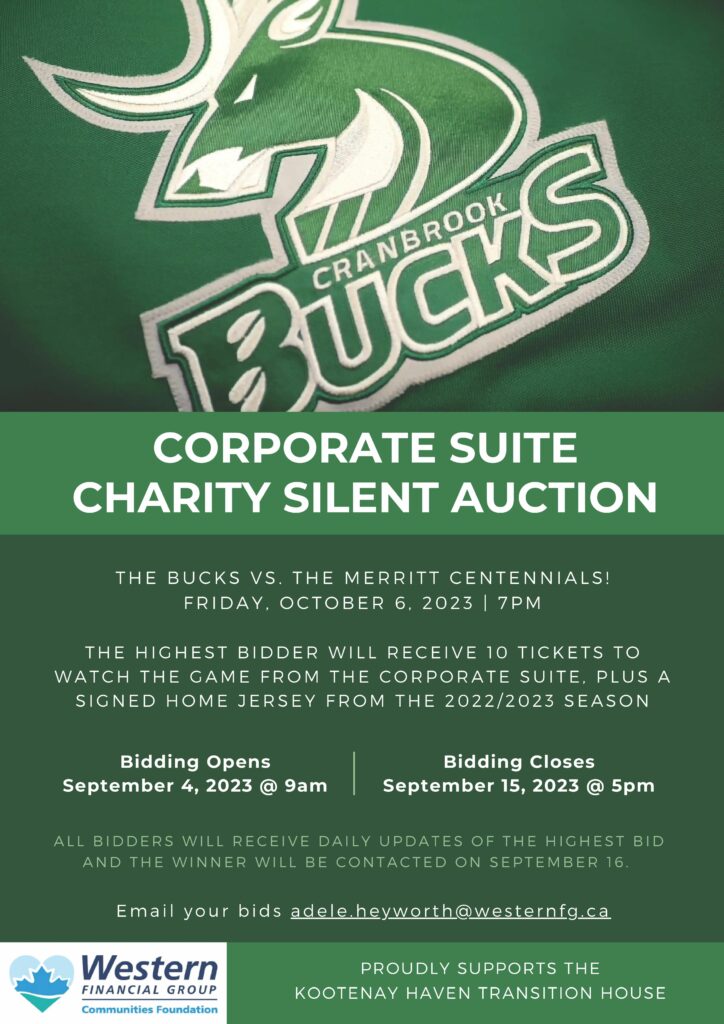 Corporate Suite Charity Silent Auction
Sep 6, 2023
Western Financial Group is hosting a corporate suite silent action with the funds going to Kootenay Haven Transition House. The highest bidder will receive 10 tickets in the Corporate Suite to watch the Cranbrook Bucks versus the Merritt Centennials on Friday October 6 2023 at 7pm. The highest bidder will also receive a signed home jersey from the 2022-2023 season.
Email your bid to adele.heyworth@westernfg.ca
Bidding closes September 15 2023 at 5pm MST with the winner being contacted on September 16 2023.
All bidders will receive daily updates of the highest bid.