You are currently on the:
CMHA National
Visit our provincial websites
Donation from White Le-Blanc Wealth Planners – HollisWealth made the Blue Heron Monoprint Project Possible
Dec 22, 2020
White Le-Blanc Wealth Planners – HollisWealth donated $5000 to CMHA Kootenays Anderson Gardens in Nelson, which made the Blue Heron Monoprint Project come alive.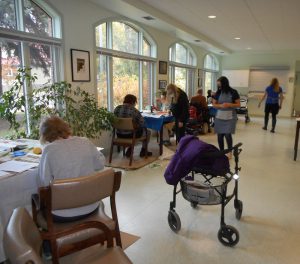 Seven artists from Anderson Gardens gathered to create ink black art with an emphasis on social justice.  This group of seniors are 'house mates' in a low income supported housing building whose population is overwhelmingly artistic by nature and ready to start producing works.
The project builds on a tenant body of work that was first started in 2014 by the Blue Heron Collective (the tenant group) with funding from the Columbia Basin Trust to host an exhibition of their work.  This was followed by a larger project in 2016 that saw the creation of enough art to host 2 exhibitions and provide art work for the hallways and lobbies of their building.  The program was funded by New Horizons and ran for 6 weeks culminating in a show at the Touchstone Museum.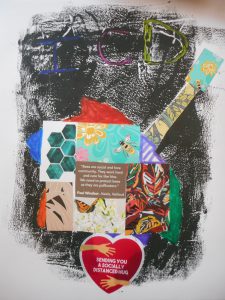 The Collective dreamed up another project in the fall of this year that was generously funded by White LeBlanc Wealth Planners – HollisWealth, a division of Industrial Alliance Securities Inc.  Along with three enthusiastic volunteers from their local division the tenants worked alongside artist Jean-Aubin Gardiner to learn the fine art of monoprinting.  The artists worked to learn mark making, drawing skills and hands-on monoprinting using plexiglass sheets, ink, acrylic paint and rollers.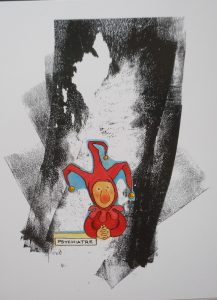 The monoprint images were copied and printed for cards and enlarged for framing.  They include a variety of found objects, geometric glyphs and themes of social justice. Their works will be shown at Torchlight Brewing Co. at 125 Hall St in Nelson starting in mid December.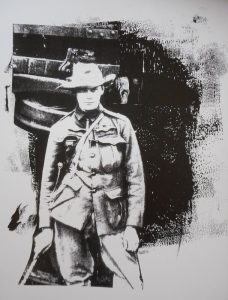 The Blue Heron artists are looking forward to collaborating with other community groups in the future and will continue to develop their skills in block printing, monoprints, abstracts and painting.
Again many thanks to the team at White Le-Blanc Wealth Planners – HollisWealth for their kind donation and making this project possible.