You are currently on the:
CMHA National
Visit our provincial websites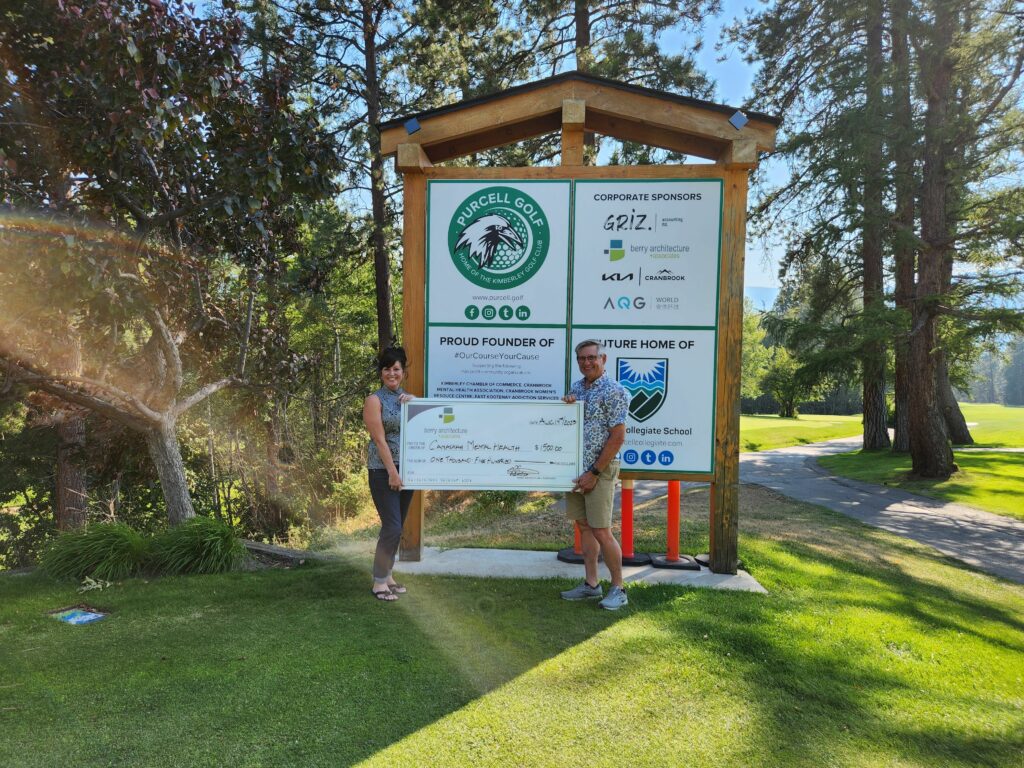 Purcell Golf Fundraiser a Success
Aug 25, 2023
CMHA Kootenays wants to thank our community members, the City of Cranbrook and Purcell Golf Course for all of their support at the Golf Fundraiser that was held on August 14 2023. We raised $1040!
We also want to thank George Berry from Berry Architecture for their additional donation of $1500.
This will all go towards Crisis Services and Suicide Prevention.
Thank you for your generosity.